The Future of Ukrainian Small Farmers under Threat under the IMF Mandate
By:
In December 2015, bloodied cow heads welcomed Ukrainian politicians as they attended their last sessions of Parliament for the year. These and other graphic protests were part of a country-wide strike by Ukrainian farmers, who were protesting changes in Ukraine's tax code that would end a special value-added tax (VAT) system for agriculture. These changes are part of the structural adjustment conditionalities laid out by the International Monetary Fund (IMF) and represent yet another threat to Ukrainian farmers.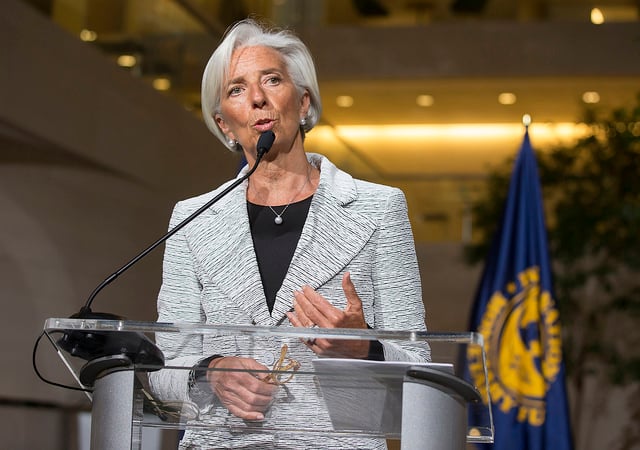 In spring 2014, Ukraine agreed to implement a variety of austerity measures in return for a US$17 billion bailout from the IMF. These include slashing public pensions and wages, increasing energy costs, re-organizing the banking sector, changing the country's VAT system, and more. Many of these conditionalities will negatively impact small farmers in Ukraine, as documented by the Oakland Institute.
Known as Europe's bread-basket, agriculture is key to Ukraine's economy. Home to 32 million hectares of pristine agricultural land, roughly seven million farmers make their livelihoods through farming. The viability of the rural farming sector is vital to the economic recovery of the country.
The special VAT regime that farmers want to keep is one of the only (and most substantial) forms of state aid to agriculture in Ukraine. Under the system, farmers are allowed to put VAT payments and refunds into special accounts rather than pay them to the government, and use that money to invest in furthering their farming operations. Farmers fear that if this system is cut, not only will they lose this important state aid, but the new system will involve crippling new accounting and administrative requirements that only large agribusinesses can shoulder.
VAT revenues provide a significant source of income for the Ukrainian government – approximately one third of consolidated fiscal revenues – making them essential for the government to function. However, the VAT system is also marred with fraud, tax evasion, and corruption. For instance, between 2002 and 2008, Alfred C. Toepfer International Ukraine – a subsidiary of mega-agribusiness Archer Daniels Midland – paid Ukrainian government officials US$22 million in bribes to release over $100 million in VAT refunds.
Reforms to the VAT system might be necessary, but in making any changes to Ukraine's taxation system, it is vital that policy-makers protect, not harm, small farmers. Options have been put forward that do exactly that – keep the special agricultural VAT regime in place for small farmers while addressing fraud and corruption.
Solutions that protect small farmers, however, don't seem to be a priority for the Ukrainian Ministry of Agrarian Policy and Food. Many of the Ministry's top officials have close ties with large agribusinesses in Ukraine. For instance, the Minister of Agrarian Policy and Food, Pavlenko Oleksiy, and one of his deputies, Yaroslav Krasnopolsky, both previously held leadership positions with the Rise Company, a subsidiary of UkrLandFarming Group, Ukraine's largest agricultural land holding, owned by oligarch and billionaire Oleg Bakhmatyuk. Another Deputy Minister, Vladyslava Rutytska, was the Deputy CEO of Mriya Agroholding from 2010 to 2014, another large agribusiness, owned primarily by Ukrainian oligarchs, which has recently had serious financial issues. With leadership like this, it is unsurprising that small farmers are being neglected and hurt by the reforms.
In late December, after weeks of protest, the Government of Ukraine agreed to a compromise. In 2016, farmers will be able to keep some portion of their VAT in special accounts for their own use, with those portions differing for dairy and meat, grain, and other farmers. By 2017, however, the special VAT system will be completely axed.
As Ukraine continues to implement the IMF's austerity measures, small farmers are repeatedly coming under threat. With a Ministry strongly tied to large agribusinesses, the future of small farmers in Ukraine looks bleak. If the IMF and the Ukrainian government indeed want economic recovery, they should work to embrace and support small farmers, not decimate them.
For more information from The Oakland Institute on agriculture in Ukraine, please visit our Ukraine publications page.
For more information on Ukraine's VAT system for agriculture, see VAT in Agriculture: Ukrainian experience and international evidence.