Nasako Besingi Released and All Charges Dropped!
It is with a sense of immense relief that we share this great news with you today. On 27 November 2017, the Examining Military Judge in Buea, Cameroon, officially dropped all charges and signed the release order for Nasako Besingi, who was subsequently released following over two months in detention.
Nasako Besingi is a human rights defender and the director of Struggle to Economize the Future Environment—SEFE, a non-governmental organization based in the village of Mundemba, Ndian Division, Cameroon, which has asserted the land rights of local communities regarding the development of palm oil plantations. Nasako Besingi has been leading his community in protests against the development of palm oil plantations by the American agribusiness company Herakles Farms. Most recently, he has vehemently condemned human rights violations committed during the current crises in the Anglophone regions of Cameroon.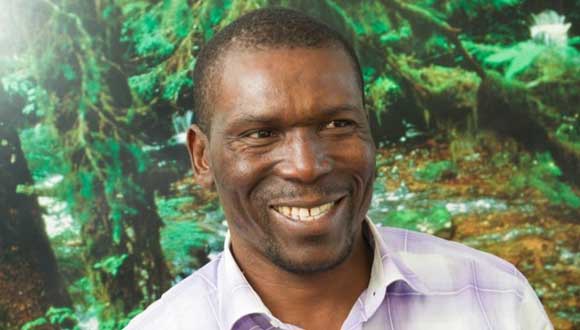 On 27 November 2017, all charges against Nasako were dropped and the Examining Military Judge in Buea signed an order for his release. Following approval by the Superintendent of Prisons, the human rights defender was released the same day. Nasako had been detained in Buea Prison since his arrest on 25 September 2017 and was denied bail pending his trial result. He was formally charged with insurrection and terrorism under the 2014 Anti-Terrorism Law which could have resulted in the death penalty had he been found guilty.
The arrest and detention of Nasako Besingi follows a larger pattern of judicial harassment due to his peaceful work in promoting human rights in Cameroon. On 21 January 2016, the Court of First Instance of Mundemba convicted Nasako of conducting unlawful assemblies and organizing and inciting protests. He was sentenced to either pay a fine of 344,400 CFA Francs or serve one year's imprisonment. On 3 November 2015, Nasakowas convicted on defamation charges, resulting from claims by Herakles Farms that a private email had damaged the reputation of the company. In the email, he reported a violent attack he had suffered in 2012 in which he recognized the assailants as employees of Herakles Farms. He was ordered to pay a fine of 1 million CFA Francs or face 3 years' imprisonment.
We welcome the decision to release and drop all charges against Nasako Besingi and want to say a BIG thank you for taking action and making this possible. We can see today that the mobilization of NGOs and concerned citizens like you can make a difference. Please stay involved and continue to take action with us for social and economic justice.