Country: Papua New Guinea
Reports
The Great Timber Heist: The Logging Industry in Papua New Guinea, exposes massive tax evasion and financial misreporting by foreign logging companies, allegedly resulting in nonpayment of hundreds of millions of dollars in taxes.
Papua New Guinea (PNG) is home to the world's third largest rainforest....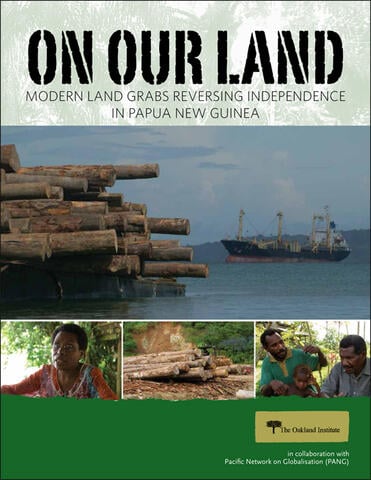 Papua New Guinea (PNG) is one of the most culturally diverse countries in the world, with more than 800 indigenous languages and over 600 islands. Among its many natural treasures, a unique asset is its rainforest, the third largest in the world and home to endangered wildlife, plants, and diverse groups of people. Yet a massive land rush is currently taking place in the country. In recent years, 12 percent of the country, 5.5 million...
Documentation and Contracts