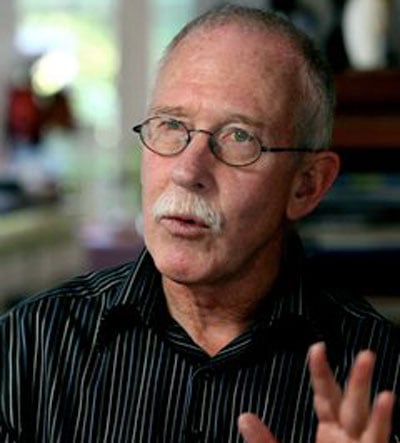 David Bacon, a Senior Fellow at the Oakland Institute, is a writer and photojournalist based in Oakland and Berkeley, California. He is an associate editor at Pacific News Service, and writes for TruthOut, The Nation, The American Prospect, The Progressive, and the San Francisco Chronicle, among other publications. He has been a reporter and documentary photographer for 18 years, shooting for many national publications. He has exhibited his work nationally, and in Mexico, the UK and Germany.
Bacon covers issues of labor, immigration and international politics. He travels frequently to Mexico, the Philippines, Europe and Iraq. He hosts a half-hour weekly radio show on labor, immigration and the global economy on KPFA-FM, and is a frequent guest on KQED-TV's This Week in Northern California.
For twenty years, Bacon was a labor organizer for unions in which immigrant workers made up a large percentage of the membership. Those include the United Farm Workers, the United Electrical Workers, the International Ladies' Garment Workers, the Molders Union and others. Those experiences gave him a unique insight into changing conditions in the workforce, the impact of the global economy and migration, and how these factors influence the struggle for workers rights.
Bacon was chair of the board of the Northern California Coalition for Immigrant Rights, and helped organize the Labor Immigrant Organizers Network and the Santa Clara Center for Occupational Safety and Health. He served on the board of the Media Alliance and belongs to the Northern California Media Workers Guild.
His book, The Children of NAFTA, was published by the University of California Press in March, 2004, and a photodocumentary project sponsored by the Rockefeller Foundation, Communities Without Borders, was published by the ILR/Cornell University Press in October 2006. In his latest project, Living Under the Trees, sponsored by the California Council for the Humanities and California Rural Legal Assistance, Bacon is photographing and interviewing indigenous Mexican migrants working in California's fields. He is currently also documenting popular resistance to war and attacks on immigrant labor and civil rights.
He has received numerous awards for both his writing and photography.